Welcome
MP3 Audiobook Tag Editor is a clever ID3 tag editor, specialized for audiobooks in MP3 format.
Confused chapter numbering or a missing overview of audiobook narrator, publisher and audiobook description are finally a problem of the past. MP3 Audiobook Tag Editor uses the ID3 standard to ensure continuously editing of the most important characteristics of audiobooks. Furthermore the ID3 standard helps to keep the audiobook's chapters in order on different Apps and hardware.
The MP3 Audiobook Tag Editor is available on Mac ...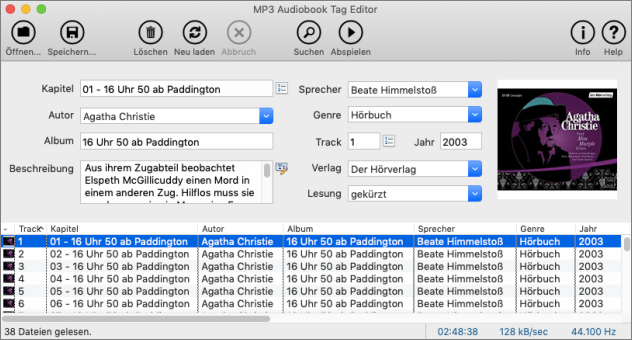 and on Windows ...